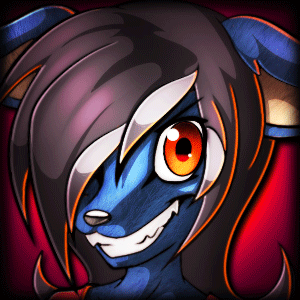 Macie|Female|Hetro|15|In a relationship
Hello Everyone Artic Cyrus here!!
If you have a hard time remembering it's here or you can call Me Crystal, Satan, Artie, Or anything else you'd like. I know my name is spelled wrong, people like how I spell it so I am keeping it.

Im a American 15 year old Girl with a drawing passion. I am able to Draw Sonic, Anthro, Furry, and Human pictures. I'm here to make art and talk to friends and fans of mine

I am trying to expand my abilities while also doing Youtube videos, streams, Animations ect. I hope one day I will be able to get really good with it and have awesome programs to do so :3 It's a dream I have~
I am in a relationship with

, A year and Five months and going stronger than ever. So sorry other guys this lady is taken

I do not care if you thank me for favs, watches, ect. It's nice to know people care for someone else showing interest in you

I do not do Chain comment's, ect.
It's not my thing and not really Interested.
~Links/ Names to get ahold of me somewhere else~

/

:
www.youtube.com/channel/UCQujE…

: live:macieleemoore

: maciekuu_jackson
Kik: maceknoxx

: macieleemoore@yahoo.com
~Alt Account~

: Ask Account
I hope you guys enjoy my page and feel free to comment, fav, watch, ect. I really do hope you do enjoy my stuff and even maybe become friends with all of you who have the same passion as me :'D This is Artic Cyrus and I am Signing Out!~